News
California Bans Fur Trapping and Shed Antler Sales
California is the first state in the nation to ban fur trapping.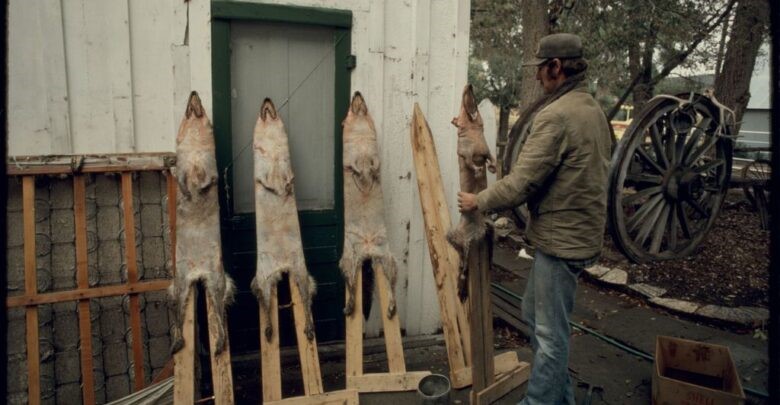 California's Wildlife Protection Act of 2019 is now officially law, and it makes fur trapping illegal for all purposes. Shockingly, it even criminalizes the sale and possession of some shed antlers!
Wildlife Protection Act of 2019
The Wildlife Protection Act of 2019 is legislation that aims to protect wildlife in California by banning fur trapping. It prohibits the trapping of fur-bearing animals for any purpose and also criminalizes the sale and possession of certain shed antlers. This law was implemented in response to the historical role that fur trapping has played in the decline of various species in California, such as wolves, wolverines, sea otters, fishers, marten, and beavers.
Impact of the ban on wildlife management techniques
It is possible to buy or sell shed antlers as well as antlers taken from animals that have been made into goods or handicrafts or that have been cut into blocks or units to be handcrafted or manufactured into those items. However, complete antlers, antler-covered heads, antlers mounted for display, and velvet-covered antlers cannot be sold or bought at any time unless specifically permitted by Section 3087.
The fur trapping ban imposed by the Wildlife Protection Act of 2019 may have unintended consequences for wildlife management techniques. Some wildlife management strategies involve the use of fur trapping to control populations of certain species or monitor their movements and behaviors. With the ban in place, wildlife managers may need to explore alternative methods or find new ways to gather important data for conservation purposes.
It's true! CA is now the first state to ban fur trapping. https://t.co/lAx89MJ4ZQ

— Gavin Newsom (@GavinNewsom) September 4, 2019
Here's the justification listed in the bill.
Historically, fur trapping played a significant role in the extirpation of wolves and wolverines and the severe declines in sea otters, fishers, marten, beaver, and other fur-bearing species in California," the bill states. "Because individual trappers concentrate their operations in limited geographical areas, they can locally deplete populations of the species they target, impairing the ecological functioning of the area and diminishing opportunities for wildlife watching in these areas.
The ban on selling and possessing certain shed antlers can pose legal challenges for shed antler sellers. It may require them to carefully differentiate between the types of shed antlers that are allowed to be sold and those that are prohibited. This could potentially lead to confusion and legal jeopardy for sellers who may inadvertently violate the law. Shed antler sellers may need to familiarize themselves with the specific regulations outlined in Section 3087 to ensure compliance with the law.
______________________________
References
"California Bans Trapping." Wildlife Management Institute, wildlifemanagement.institute/brief/september-2019/california-bans-trapping. Accessed 11 Aug. 2023.
______________________________
Related Blogs
Scientists Find Genes Which Cause Cancer in Humans Responsible for Explosive Antler Growth in Deer
______________________________
For more information and to explore our content, visit our website at https://www.carbontv.com.
For more exciting outdoor content and updates, make sure to visit our blog at https://blog.carbontv.com.
______________________________
Explore CarbonTV
Live Cams | Live TV | Shows | Films | Podcasts | CarbonTV Outfitter Services | Firearm Safety | Store
Follow CarbonTV on Social Media