Life Style
Trending
Is Disney+ down? Unable to connect to Disney Plus?
Don't worry CarbonTV has your covered...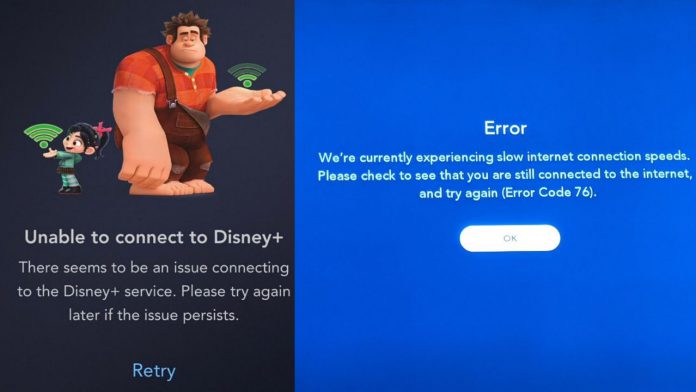 Launched on November 12th 2019, as a good portion of the country is being faced with ice, and snow. Families are finding that Disney+ isn't working on this snow day of all days.  We checked DownDetector, and it's showing the eastern part of the United States is facing this outage. One can only assume it's due to most of the West coast is still sleeping.
I won't lie, I'm excited for Disney+ as it's brining an expanded Star Wars experience with The Mandalorian, which according to IMDB is already ranked highly before it even launches.  I'm hoping I can catch the first season soon. Until then, what can you watch to fill the desire to go outside? The answer is CarbonTV!
That said, CarbonTV works on Roku, FireTV, iOS apps, and Android apps.  I did forget to mention that CarbonTV works on browsers as well for those on their desktop or laptop sitting in the recliner today.  It's a perfect time to catch up streaming free hunting shows to your favorite devices.
Ever wonder How Much Money Does Disney World Make A Day?
You can watch the Crush Cam with Lee & Tiffany, where wild deer gather at a feeder in rural Iowa.
https://www.carbontv.com/cams/live-the-crush-with-lee-and-tiffany-deer-cam/
If you enjoy streaming cooking shows, we have one that will you will make your mouth water.
https://www.carbontv.com/shows/the-outdoors-chef/seasons/2/episodes/8/
For those that miss being on the water, stream this boating show Facing Waves in beautiful Maine.
https://www.carbontv.com/shows/facing-waves/seasons/4/episodes/12/
Finally if you just need a good laugh, CarbonTV offers you to stream Lardo and Burley in The Moron Brothers.
https://www.carbontv.com/shows/the-moron-brothers/episodes/58/
We hope you enjoy some of the shows listed above, and look forward to hearing how you enjoyed them.