News
Remington's Assets Sold Off – Where They Landed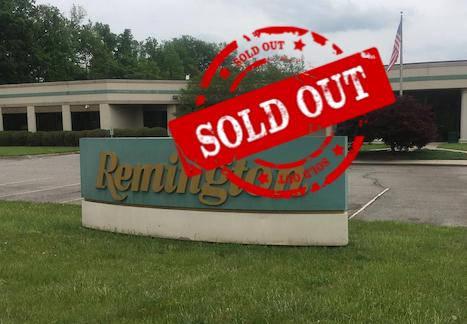 Remington Arms Company, LLC is one of America's oldest firearms manufacturers formed in 1816 in New York. It is also touted as one of the oldest manufacturing facilities that still produces some of its original products. Remington saw growth and partnerships through both the 19th and 20th centuries. However, after the Sandy Hook shooting in 2012, the ensuing lawsuits and accrued debt, Remington found itself planning for bankruptcy in 2017.
Fast forward; the final bankruptcy proceedings just concluded on Sept. 29, 2020, with the splitting of Remington's assets among several successful bidders in an Alabama bankruptcy court.
These winning bidders include:
Vista Outdoor, Inc.
Roundhill Group, LLC
Sierra Bullets, LLC
Sturm, Ruger & Company, Inc.
JJE Capital Holdings, LLC
Franklin Armory Holdings, Inc.
Sportsman's Warehouse, Inc.
The Breakdown
Vista Outdoor, Inc. placed a bid for $81.4 million for Remington's manufacturing planet in Lonoke, AR, and won. This plant is part of a 1200 acre parcel that encompasses Remingtons ammunition plant, a recently built extension, and the Remington Gun Club. This is all nestled in Arkansas' forests and wetlands.
This part of the deal also included some of Remington's other brands and trademarks. Vista Outdoor has been an ammunition and optics manufacturer and supplier. Vista's ambitions include maintaining the Remington brand quality and history in this part of what is a historic purchase.
Roundhill Group, LLC won the bid for Remington's non-Marlin firearms extension. This includes the Remington facilities in Ilion, NY, and Lenoir City, TN. The facility in Ilion, NY might be the most historically important – this is the birthplace of Remington.
The Roundhill Group is a real estate investment firm but won the heart of Mayor Brian Lamica who says, "They're interested in the antique guns. They're interested in the artifacts and the museum and keeping the factory here in Ilion. So that makes me think that we're on the right path here." And we truly hope that stands true through time.
Sierra Bullets, LLC is a subsidiary of Clarus Corporation and is touted as the maker of the "highest-quality, most accurate bullets in the world". Sierra Bullets acquired assets in the Barnes Bullets brand. Barnes Bullets manufacturers high quality, accurate, and environmentally friendly (lead-free) specialty hunting bullets. Barnes Bullets is located in Mona, Utah, and was established in 1932.
Sturm, Ruger & Company, Inc. won the bid for the Marlin Firearms Business for $30 million. Ruger president Chris Killoy stated, "The value of Marlin and its 150-year legacy was too great of an opportunity for us to pass up. The brand aligns perfectly with ours and the Marlin product portfolio will help us widen our already diverse product offerings."
Marlin Firearms was founded in 1870 and has a storied history regarding lever-action rifles, wartime, and acquisitions. It was in 2007 that Remington purchased Marlin Firearms. Remington had moved Marlin production to its facilities in 2010 at the New York location. Sturm, Ruger & Company, Inc. plans to move Marlin manufacturing to its facilities once it completes the acquisition.
JJE Capital Holdings, LLC is a private equity firm that states "We strive to continue to build a diverse conglomerate of organizations that remain driven and focused on bringing jobs back to America." JJE owns Lead Storm Arms and Palmetto State Armory. As part of the Remington bankruptcy deal, they gained the DPMS, H&R, Stormlake, AAC, and Parker brands.
Franklin Armory Holdings, Inc. is a quality manufacturer of the AR-15 platform. They won the bid for Bushmaster. There are hopes that Franklin Armory will revive the Bushmaster brand with an improved, higher quality platform. Bushmaster is known for building AR-15 and M-4 variant rifles. So, it would make sense that this acquisition goes to another manufacturer dedicated to the same.
Though founded in 1973, Bushmaster had gone bankrupt by 1976 and was acquired by another manufacturer, then again in 1990. In 2002, much like the fate of Remington, Bushmaster was at the focus of a lawsuit regarding the D.C. sniper attacks. In 2004 it paid its share of that settlement and was sold again in 2006 to Remington, who ceased production in 2011.
Sportsman's Warehouse, Inc. is a well-established retailer of outdoor and sporting goods both online and with several retail locations. Sportsman's Warehouse won the bid for the Tapco brand. Tapco is a manufacturer of firearms accessories in Georgia, which was acquired by Remington in 2012. It is not currently clear how Sportsman's Warehouse will integrate the brand into their business structure.