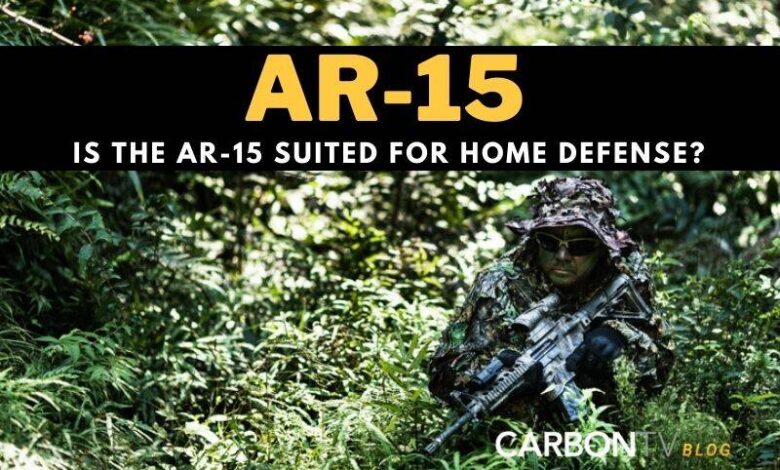 While others consider the AR-15 a legitimate gun that can be used for hunting and sporting. Some argue that the Second Amendment of the U.S. Constitution has protected the rifle. They oppose any ban on the rifle because they call the AR-15 a "modern sporting rifle." This is a long discussion that needs a comprehensive debate. Right now, we are going to discuss whether the AR-15 suited for home defense or not. Let's explore.
Read more about this here The Joe Biden Gun Control Plan.
The AR-15 is a popular, semi-automatic, widely owned, but controversial rifle. But why is it controversial? Is it because it has been used in many of the deadliest mass shootings in the U.S., such as in Nashville, Uvalde, Parkland, Las Vegas, Orlando, Newtown, etc.? Or consider it a military-grade weapon that cannot be entrusted to civilian hands? But the two schools of thought argue differently. Some consider the gun to be too powerful and a lethal weapon. They support the ban on this rifle, considering it an "assault weapon."
You should also read College student faces terrorism charges after threatening to melt snowflakes.
What is AR-15?
The AR-15 stands for ArmaLite Rifle, which is a semi-automatic rifle. ArmaLite is the company that designed this rifle. It can fire one round per trigger pull. The AR-15 is based on the M16 design. The M16 is a military rifle that was built in the 1950s. It's easily customizable, as it has massive aftermarket support. It can chamber various calibres like .223 Remington, 5.56 NATO, .300 Blackout, and 6.5 Grendel.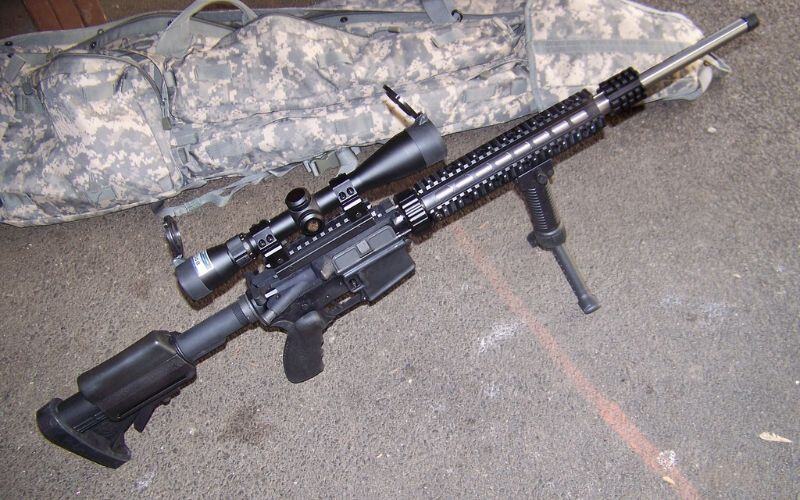 Watch Budget Blasting: Short Barrel .223 Rem 55gr FMJ Hand Load Gel Test on The Chopping Block S2 | E6
Is the AR-15 an assault rifle?
The AR-15 appears like a military-style weapon but is not an assault rifle. An assault rifle is a military term that refers to a selective-fire rifle. An assault rifle can be switched from semi-automatic to fully automatic to burst mode. But the AR-15 works only in semi-automatic mode. The gun lacks selective fire capability.
Watch 300 Blackout Is Not Quiet on The Wound Channel S1 | E77
Is the AR-15 fully automatic?
The AR-15 is a semi-automatic rifle that can fire only one round per trigger pull. In contrast, a fully automatic rifle, also called a machine gun, fires continuously until you hold down the trigger of that rifle. The machine gun is a military weapon, and a civilian does not have the authority to own and possess the machine gun without any special approval from law enforcement agencies. In the United States, if someone wants to own a machine gun, he has to get special approval and a license from the Bureau of Alcohol, Tobacco, Firearms, and Explosives (ATF). On the other hand, an AR-15 can be legally owned by any civilian without a license or special approval.
Read an interesting News about Pregnant Florida Mom Stops Home Invasion.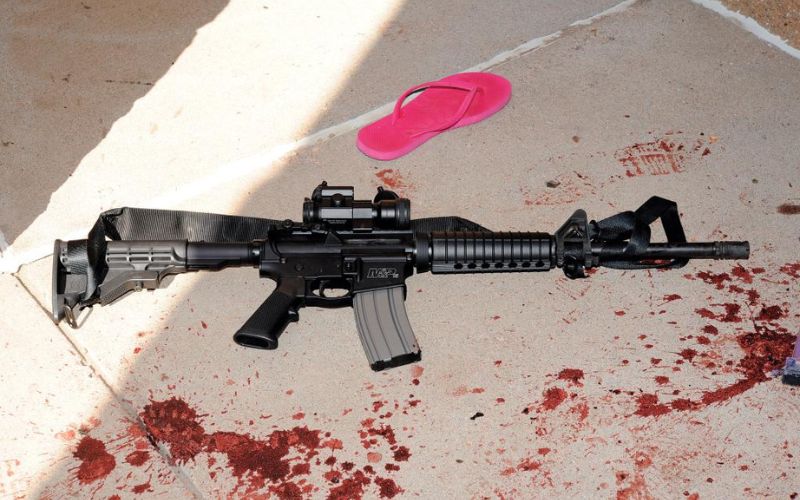 AR-15s are legal in which states?
Every state has different laws regarding the possession of an AR-15. In the United States, you can own this gun in some states, while other states do not allow you to possess it under certain state laws. You can't own an AR-15 gun with a magazine that holds above ten rounds, while in some other states, you have to go through background checks. They require proper registration and permits. After that, you can possess an AR-15 gun. So, when you buy an AR-15 gun, check the state laws first to avoid any mishaps later. Something to consider when deciding AR-15 suited for home defense or not.
Difference between AR-15 and M4
The M4 is a military version of the AR-15. The M4 is popularly used among the military and marine corps of the U.S. Although they are similar in many ways, they are still different. Some of the significant differences that both rifles possess are that the AR-15 does not have a selective fire capacity, while the M4 has this capacity. The M4 can fire in semi-automatic, automatic, and burst modes, while the AR-15 fires only in semi-automatic mode.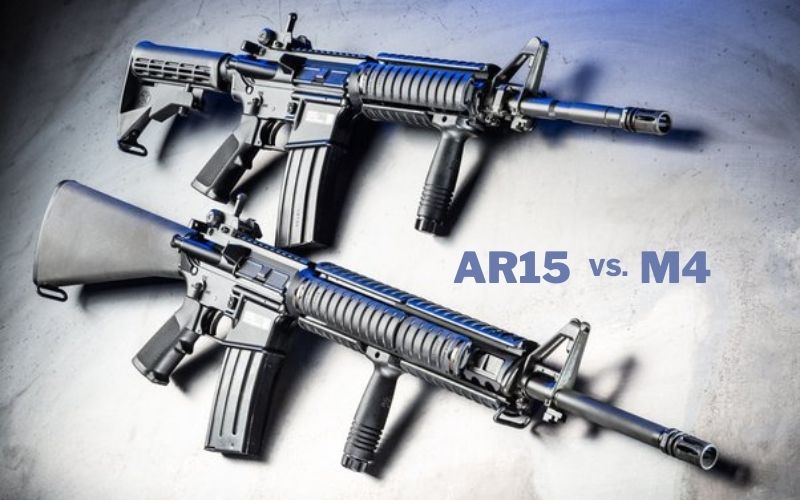 The M4 barrel length is comparatively short, 14.5-inch in the barrel. The AR-15 barrel size is 16 inches or may be longer than 16 inches. The AR-15 stock is fixed or adjustable. It may vary for each model. The M4 stock is collapsible and can be adjusted for different shooters at different ranges. Similarly, another difference is the flat-top upper receiver with a rail system for mounting optics and accessories on the M4. In contrast, the AR-15 may have a carry handle upper receiver as well.
Is the AR-15 more potent than the AK-47?
The AK-47 is also a popular rifle that was manufactured in 1947 by the Soviet Union by Mikhail Kalashnikov. It is also a controversial rifle, such as the AR-15. The AK-47 is a gas-operated assault rifle, and it has the capacity to fire 7.62×39 mm cartridges from a detachable box magazine. We can't definitively answer the question of which one is more substantial out of both. Multiple factors, such as calibre, reliability, durability, maintenance, ergonomics, etc., contribute to the strength of a gun, but besides these, the personal preferences and needs of the user matter a lot.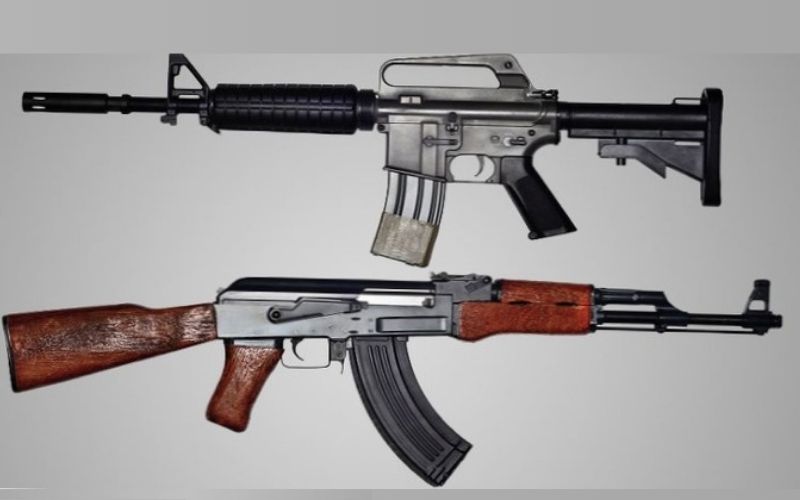 Watch AK Rifle Accepts 5.56 AR15 and 9mm Magazines | Palmetto State Armory AK556 | SHOT Show 2018 on CarbonTV Trade Show Coverage S1 | E6 
But in a general comparison, the AK-47 can fire a more robust and larger bullet comparatively because the AK-47 calibre (7.62 x 39 mm) has more power, energy, and penetration capacity. On the other hand, the AR-15 is more accurate and precise. Regarding durability, the AK-47 is more reliable and durable because it can relatively tolerate more dirt and dust, moisture, and abuse. Similarly, the AR-15 is more customizable than the AK-47 because it has tremendous aftermarket support.
So is AR-15 suited for home defense?
The AR-15 has both pros and cons. The military and law enforcement agencies widely use the gun, but it can also be used for home defense. It's a semi-automatic rifle, so you can possess it legally and do not need any special approval or license, but you need proper training and practice to use it for home defense. You can customize it according to your needs, as the gun has huge aftermarket support. It's a highly accurate rifle with a high capacity. But the rifle has some drawbacks, such as the fact that it creates more noise. It causes penetration and is considered a lethal and deadliest gun. You may face legal issues while possessing this gun, such as customization. Different states have different laws, so consider your state's laws before you buy and own an AR-15 rifle. Although a powerful and popular rifle yet controversial, AR-15 suited for home defense is yet to be judged by the owners' preference.
_________________________________________________
References
Shooters, Red Dot. "Radical Firearms Review [Is It the Right AR-15 for You…?] – Red Dot Shooters." Red Dot Shooters, 15 June 2022, reddotshooters.com/radical-firearms-review.
Hung, Eric. "Best AR-15 Scopes & Optics for 2023: Red Dots to Magnified." Pew Pew Tactical, 1 June 2023, www.pewpewtactical.com/best-optics-scopes-ar-15.
Lane, David. "Best AR 15 Scopes." Sniper Country, 14 May 2022, www.snipercountry.com/best-ar-15-scopes-optics.
Douglas, Richard. "The Best AR-15 Scopes & Optics in 2023." Scopes Field, 20 June 2023, scopesfield.com/best-scope-for-ar-15.
"The Pros and Cons of the Home Defense AR-15." Guncraft Training Academy – Raising the Standard of Firearms Training, www.guncrafttraining.com/articles/the-pros-and-cons-of-the-home-defense-ar-15. Accessed 14 July 2023.
_________________________________________________
Related Blogs
Guide to Choosing the Right Rifle Hunting Gear
Assault weapons ban comes to Canada
Walmart bans open carry, plans to stop selling handgun ammo