Life Style
CBD Oil and Legal Gun Ownership
State Law vs. Federal Law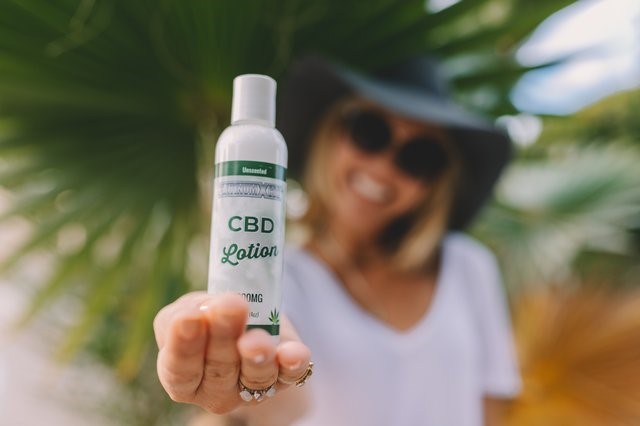 Alongside the increasing popularity and legalization of marijuana in many states, the question of legal firearm ownership has been persistent. CBD oil has been a particularly questionable aspect, as THC content can be low.
Marijuana-derived CBD Oils
Most of the non-controlled over-the-counter CBD oils are hemp-derived. The federal government classifies hemp as a marijuana strain containing less than .3% THC. The 2018 Farm Bill allows for the agricultural production of hemp while removing it from the Schedule 1 controlled substance list.
Marijuana-derived CBD oil comes from the federally scheduled illegal drug and is treated as such. CBD derived from marijuana is only available in states where marijuana use is legal. The problem here from most proponents of CBD oil is that the end product can still (and usually does) contain less than .3% THC. The reason for creating marijuana-derived CBD oil is that manufacturers are getting a more significant CBD concentration in this process than hemp-based.
This is part of the gray area between state and federal laws regarding how we treat marijuana and hemp products.
Listen to Hunting, Community, & Chasing After Your Passion with Bowhunter Planet on The Fair Chase Podcast E36
Legal Marijuana Use and Gun Ownership
So, if we look at the base question between legal marijuana use and gun ownership, we find that most states where marijuana is legal will not infringe upon your right to own a firearm. However, it's the firearm purchase where things start to get iffy.
Do you use controlled substances illegally? is a question the federal background check system asks when a person buys a firearm. They add that "regardless of whether marijuana has been legalized or decriminalized for medicinal or recreational purposes in the state where you reside, the use or possession of marijuana remains unlawful under Federal law."
State Law vs. Federal Law on Marijuana Use
In actuality, in a state where marijuana is legalized and you are using marijuana products, you are breaking federal law. This equates to a felony for firearm owners at a national level that fits this description. The "Unlawful Use" does not care if your state allows it; it is simply illegal in the eyes of the federal government.
It is essential to understand those three things before we can answer the big question: how does CBD oil use affect gun ownership? CBD derived from hemp, CBD derived from marijuana, and how the federal government regulates both must be understood.
A user of Hemp-Derived CBD containing less than .3% THC is not breaking any current federal law. It is not Schedule 1, and you are not unlawfully using a controlled substance.
A user of Marijuana-Derived CBD is breaking federal law, even if it also contains less than .3% THC. It's made from a Schedule 1 controlled substance. In this case, it is unlawful for you at the federal level to possess or own a firearm if you are using it.
And while most states with legal marijuana products protect your right to own firearms, there can be another legal problem. Some states have laws that say you cannot purchase a gun if the federal government restricts you.
All of this adds up to a total catch-22 situation.
Until the federal government removes marijuana from the Schedule 1 controlled substance list, a firearm purchaser or owner cannot legally own a firearm while using marijuana or marijuana-derived CBD oil.
While many are not concerned with this catch, it can still land you in plenty of hot water if the situation arises. For instance, a federal felony carrying a firearm and using marijuana is punishable by up to 10 years in prison. Anyone who uses marijuana and replies "no" to the question of doing so illegally is also subject to a punishment of up to five years in prison. This is all regardless of your state's current laws.
Before making any decisions regarding CBD oil use, this is very important to understand how it affects your right to bear arms.
____________________________________________
Related Blogs
House passed bill to ban private gun sales
National Gun Registry is Coming
_________________________________________________
About CarbonTV LLC
CarbonTV LLC is an online streaming platform that offers a diverse range of outdoor-themed content, catering to outdoor enthusiasts, hunters, anglers, and sports lovers. With a wide selection of live cams, shows, films, and podcasts, CarbonTV provides an immersive experience in the world of hunting, fishing, and outdoor adventures.
For more information and to explore our content, visit our website at https://www.carbontv.com
Explore CarbonTV
Live Cams | Live TV | Shows | Films | Podcasts | CarbonTV Outfitter Services | Firearm Safety | Store
Follow CarbonTV on Social Media:
For more exciting outdoor content and updates, make sure to visit our blog at https://blog.carbontv.com.