News
National Gun Registry is Coming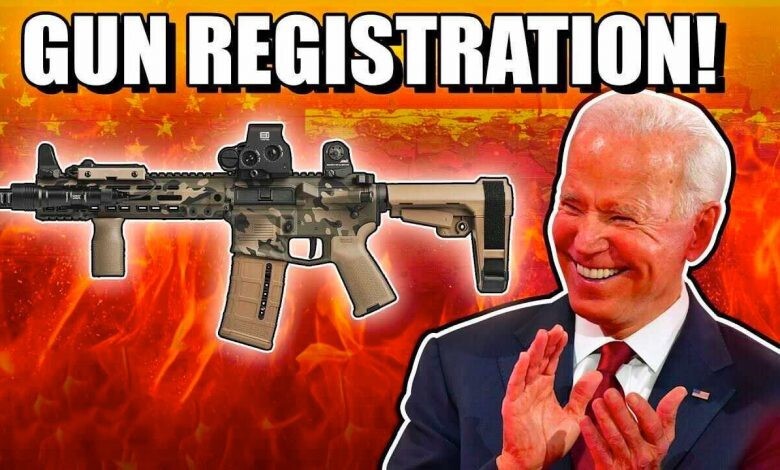 One thing that's coming, and coming soon, is a national gun registry. There's no question that Joe Biden plans on being the most anti-Second Amendment president in history. Just look at his campaign website; it's a liberal wish list of infringements and restrictions on guns and gun owners. He plans to implement an assault weapons ban similar to the one he co-authored in 1994. He also wants to place assault weapons and high-capacity (10+) magazines on the NFA list, meaning those who own them will be required to pay a $200 tax per item.
Enter H.R. 8
In 2019, the House of Representatives passed H.R. 8, the Bipartisan Background Checks Act. Despite being co-sponsored by five Republicans, it only garnered eight Republican YES votes when it was voted on, hardly "bipartisan". H.R. 8 created a legal burden for law-abiding gun owners by requiring a background check nearly every time a gun changed hands, and not just when they are bought and sold. For example, if I go to the shooting range with a buddy and want to let him shoot the new gun I purchased last week, we would be required to file a background check with the National Instant Criminal Background Check System (NICS). Thankfully, H.R. 8 passed the House but stalled in the Senate. But now, at the direction of President Joe Biden, the legislation has been renewed for 2021.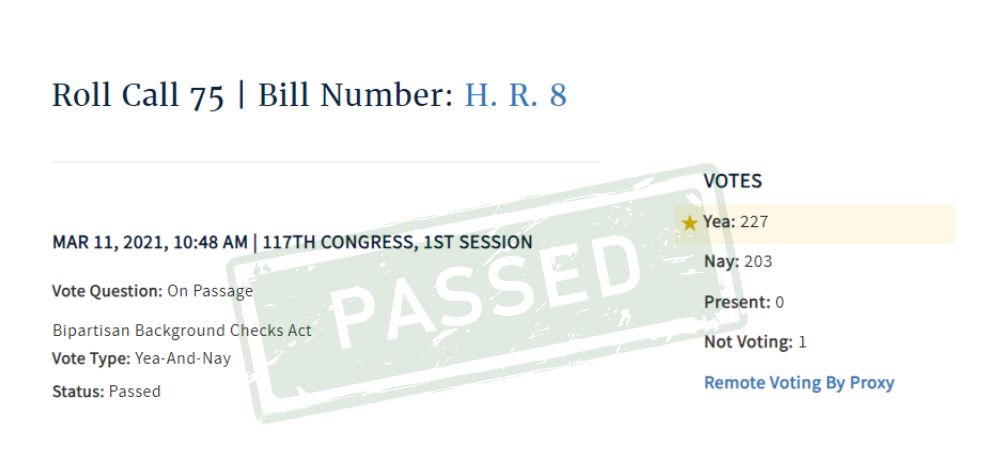 The amount of paperwork that would be created by a Universal Background Check law would be burdensome, but it could also be the basis for a gun registry. They are attempting to create a list of not only the owners of guns but of everyone who has handled a particular gun. Because only licensed dealers can conduct NICS background checks, this would create a literal mountain of paperwork for dealers. They are also required by law to keep records of the transfers that they facilitate.
As Chris Cox, Director of the National Rifle Association's Institute for Legislative Action, likes to point out, Universal Background Checks only affect law-abiding gun owners who purchase their guns legally. Criminals will continue to get their guns through black markets and on the streets. Gun owners know that criminals don't follow gun laws.
A new year brings…
The 2021 version of H.R. 8 was introduced on March 1st. All law-abiding gun owners should oppose this legislation. But it's not enough just to oppose it. We need to contact our representatives and tell them to vote no on Universal Background Checks. They do not stop mass shootings, as Democrats would have you believe. The Parkland shooter passed a background check. The Sutherland Springs shooter passed a background check. The Las Vegas shooter passed a background check. The Orlando shooter passed a background check. The San Bernardino shooter passed a background check.
Remember, criminals don't follow gun laws.
______________________________
References
"Roll Call 75, Bill Number: H. R. 8, 117th Congress, 1st Session." Office of the Clerk, U.S. House of Representatives, 11 Mar. 2021, clerk.house.gov/Votes/202175.
Bella, Timothy. "H.R. 8 Gun Background Check Bill Probably Won't Pass, Even After Uvalde." Washington Post, 26 May 2022, www.washingtonpost.com/politics/2022/05/26/uvalde-shooting-background-checks-hr8-senate.
______________________________
Related Blogs
Biden Wants Stricter Gun Laws
House passed bill to ban private gun sales
Court Rules NRA Lawsuit Against Alameda County Can Proceed
CBD Oil and Legal Gun Ownership
Biden Blunder – 150 Million Gun Violence Victims?
Walmart bans open carry, plans to stop selling handgun ammo
ATF on the Hunt for Thousands of Illegal Machine Guns Sold on Amazon and Wish.com
______________________________
For more information and to explore our content, visit our website at https://www.carbontv.com.
For more exciting outdoor content and updates, make sure to visit our blog at https://blog.carbontv.com.
______________________________
Explore CarbonTV
Live Cams | Live TV | Shows | Films | Podcasts | CarbonTV Outfitter Services | Firearm Safety | Store
Follow CarbonTV on Social Media