Hunting
Where to Aim on a Turkey
Turkey Hunting Shot Placement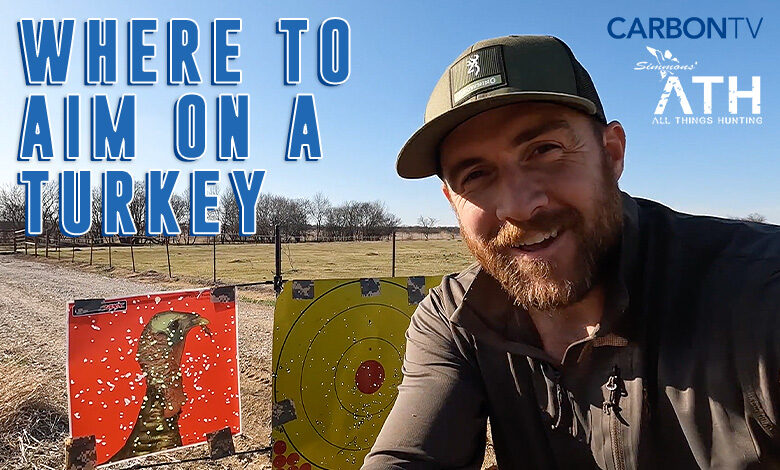 How To Aim At A Turkey
Turkey season is right around the corner, and it's a good idea to get a refresher course on where to aim when shooting a gobbler! Remember to take your time, take some deep breaths and take in the scenery! Here is some advice for anyone headed to the turkey woods this season!
Shotgun vs. Archery
When turkey hunting, we typically aim at the head or neck if using a shotgun. We aim for the vitals in the body if using archery equipment. When shooting a turkey with a shotgun, it's acceptable to aim at the upper part of the head, but it's best to aim lower where the skin of the head meets the feathers on the neck. Take into consideration how far away the turkey is and what the shot pattern will look like by the time it gets to him. Shooting a turkey with archery equipment requires different skills, and you want to aim for the vitals.
Where Are The Vitals
The vitals consist of the head or neck, lungs, liver, or heart. It is recommended to aim to hit the lung and heart area of a turkey with a bow. Finding the vitals will depend on how the turkey is standing. If a bird is standing (not strutting) and facing you, shoot him at the base of his beard. A bird facing away from you should be shot in the back between his upper wings. A strutting turkey that is facing you should be shot in the waddle or base of his head and neck area. And, finally, If he is strutting and facing away from you, shoot him in the base of the fan where all his tail feathers come together.
Written by Kyle Barefield of All Things Hunting on CarbonTV