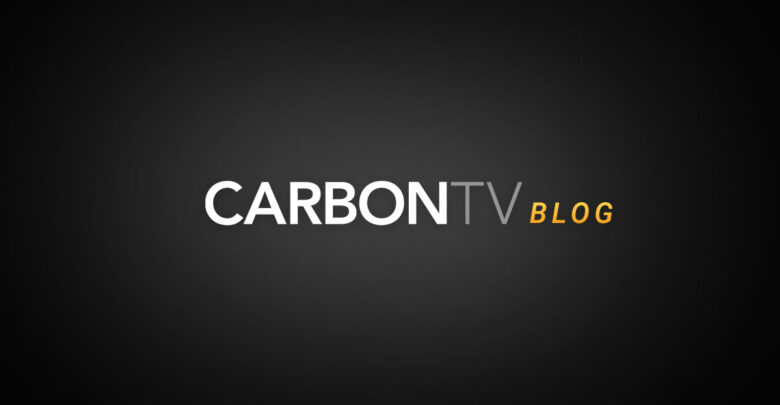 We're excited to introduce you to the brand-new CarbonTV blog, your go-to source for staying updated on everything related to the great outdoors. Whether you're a seasoned outdoor enthusiast or just dipping your toes into the world of hunting, fishing, and all things nature, our blog is here to keep you informed and engaged.
What is CarbonTV?
CarbonTV proudly holds the position of being the premier streaming video platform for outdoor enthusiasts. With a diverse range of content, including episodes, LIVE cams, podcasts, and short films, CarbonTV is your one-stop destination for all things outdoor entertainment. Our dedication lies in offering top-quality content that spans a wide array of topics, catering to various interests from hunting and fishing to cooking and survival skills. At CarbonTV, we strive to create a service that brings together users, advertisers, and content producers in a shared passion for the great outdoors.
Showcase Your Content on CarbonTV
If you're an outdoor producer with a flair for creating captivating content, CarbonTV is the platform for you. Since our inception in 2013, we've provided a state-of-the-art video platform that has propelled numerous outdoor producers into the spotlight. If you believe your content stands out and you're ready to captivate audiences with high-definition material, we invite you to connect with us. Who knows, you might just become the next shining star on CarbonTV!
Explore Advertising Opportunities
CarbonTV isn't just about captivating content; we're also revolutionizing the online experience for outdoor enthusiasts. With a targeted approach, we allow advertisers to seamlessly integrate their brand messages within the content that aligns with their audience's interests. This strategic approach ensures that your brand resonates with consumers who are genuinely invested in the outdoors. If you're interested in harnessing the power of targeted advertising, we welcome you to reach out to us for further information.
Get Involved with Press Coverage
For media outlets looking to cover CarbonTV and its exceptional offerings, our marketing team is at your service. We provide access to interviews, video embeds, and imagery that perfectly complement your coverage of CarbonTV. Feel free to get in touch with us to elevate your media coverage and showcase the essence of CarbonTV to your audience.
Stay tuned to the CarbonTV blog for the latest updates, insightful articles, and exciting stories from the world of outdoor adventure. We're thrilled to have you join us on this journey!
______________________________
For more information and to explore our content, visit our website at https://www.carbontv.com.
For more exciting outdoor content and updates, make sure to visit our blog at https://blog.carbontv.com.
______________________________
Explore CarbonTV
Live Cams | Live TV | Shows | Films | Podcasts | CarbonTV Outfitter Services | Firearm Safety | Store
Follow CarbonTV on Social Media