News
986 Pound Wild Hog Harvested, Likely Breaking State Records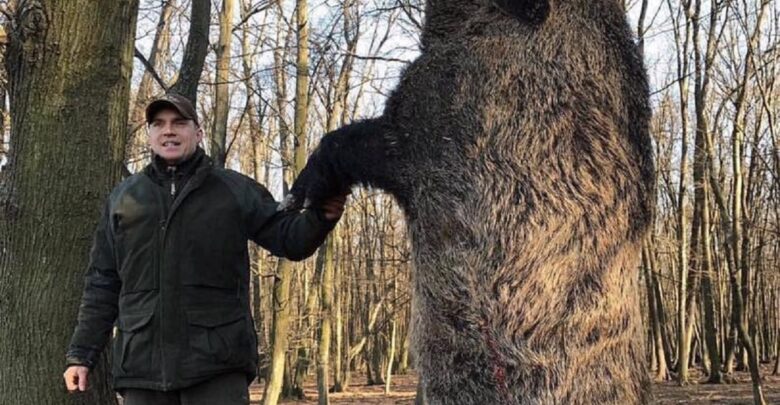 That's a big pig!
This massive hog was harvested in Kirby,Akansas over the weekend and it weighed in a 986 pounds! There's no official confirmation of a state record yet, but it seems like this hog will easily take the top spot for the state. Again this is just a claim made by the poster and we are a little skeptical since there are no leaves on the trees which is odd for this time of year.

Wild hogs are a massive environmental problem in the United States.
People in states affected by this invasive species are encouraged to kill them using almost any means available. That includes shooting them out of a helicopter! The crew from Final Descent  got a chance to take out nearly 80 hogs from the air using both AR style rifles and shotguns. This looks like the most fun you can have while saving the environment.
Here's a little highlight of the helicopter hog hunting action.
You can watch the full episode here