News
Police Officer Saves Sleeping Couple from Rattlesnake Crawling to Them
And why you shouldn't fall asleep on the road.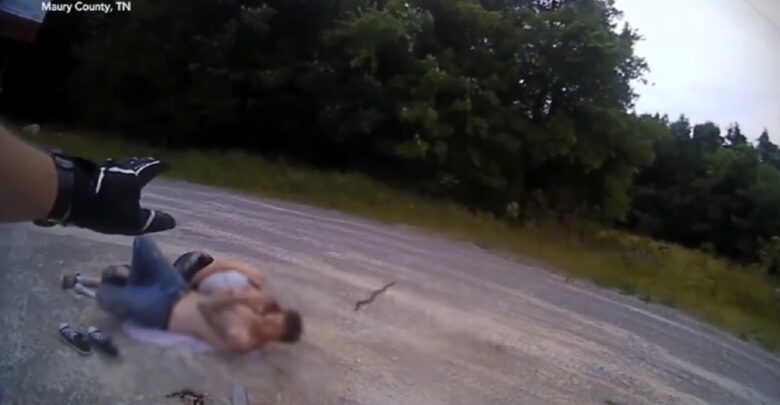 I'm not sure what this couple was doing sleeping in what looks like a road, but I bet they are glad someone woke them up from their nap.
A police officer from Maury County, Tennessee found a couple sleeping on a dirt road. As he approached the couple he saw a rattlesnake slithering towards them. The couple was woken up and they followed the officer's commands to slowly get up and move away from the snake. 
Everyone walked away safely from the incident. I think the greater danger here was probably the couple sleeping in the road.
You never know where you are going to find a snake. Watch this episode of Bullets and Broadheads for more snake action! 
Image is s screen shot from the video