Uncategorized
Dream Gig Alert: Get Paid $5000 a Week to Travel the Country Tasting Ribs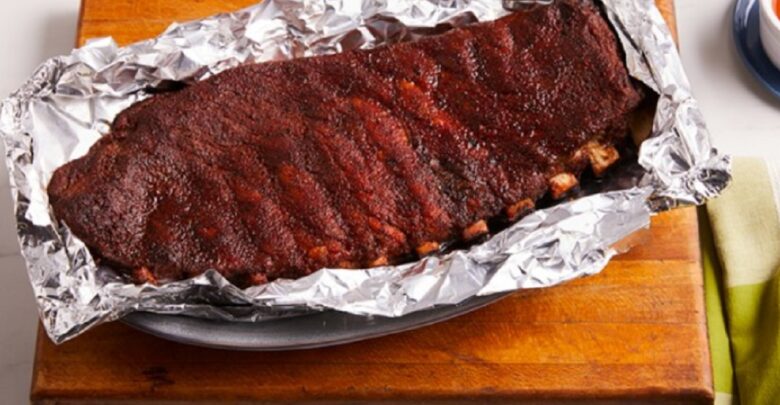 Reynolds Wrap is looking for a Chief Grilling officer this summer, but you better hurry because the job application closes today.
Here's what the listing says on the Reynolds Kitchen website:
Reynolds Wrap® is looking for its next Chief Grilling Officer! New for 2019, Reynolds Wrap® is on a mission to identify the best BBQ ribs in America and we want you to lead the way.
As CGO, you won't need a comfy corner office because for two weeks in August, you'll be busy tasting and savoring BBQ ribs from some of the top BBQ rib cities in the country. Along the way, you'll share tips, grilling techniques and photos on the Reynolds Kitchens® website and social channels, so grilling enthusiasts at home can make drool-worthy BBQ ribs on their own. You'll also receive a $10,000 stipend along with pre-paid travel and lodging for you and a (very lucky) guest!
If you don't mind being paid to taste test some of the most delicious BBQ ribs across the country, posting envy-inducing pictures of your food and falling asleep every night dreaming about your next rack of ribs, then you could have what it takes to be the next Reynolds Wrap® Chief Grilling Officer.
If the job sounds like a fit for you, submit a photo of yourself grilling your favorite recipe along with 100 words on why you're the best person for the job by emailing careers@ReynoldsWrapCGO.com.
Applications will close on Wednesday, June 19 at 12 AM CT.
The position only last two weeks and would be perfect for a BBQ lover with two weeks of extra vacation time. You also get to bring a friend on your rib road trip so you won't be eating alone.
If you need a fantastic ribs recipe you can try this Applewood Smoked Campfire Baby Back Ribs recipe from the The Outdoors Chef
Image courtesy Reynolds Wrap