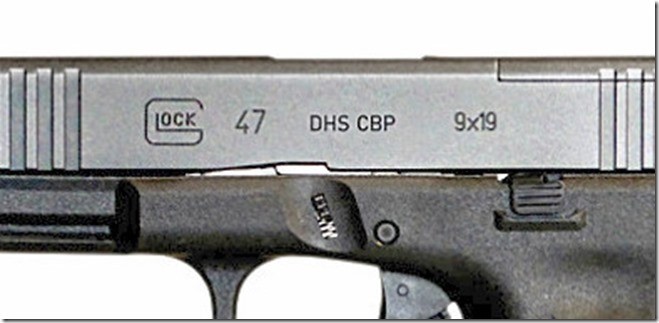 In a significant development, the US Secret Service has officially adopted the Glock 19 G47 MOS Gen 5 pistol as its primary service sidearm. This decision marks a departure from the long-standing use of the Sig P229 chambered in .357, which had been the agency's trusted companion since 1998. The shift to a smaller 9mm caliber may raise eyebrows at first glance, given the raw stopping power associated with the .357 round. However, a closer examination reveals a compelling rationale behind this transition.
Interestingly, this move by the US Secret Service follows a recent contract announcement made by the US Customs and Border Patrol, which secured an $85 million deal with Glock for the acquisition of G47 pistols. With both agencies opting for the Glock platform, one cannot help but wonder if this is indicative of a broader trend in law enforcement circles, signaling a shift towards enhanced protection and standardized equipment.
Watch Glock 19X Gen5 | SHOT Show 2018 on CarbonTV Trade Show Coverage S1 | E10
Firearm Glock 19 G47 Duty Pistol Review
Over the past two decades, advancements in bullet technology have significantly enhanced the stopping power of the 9mm round. The Glock 19 G47 MOS Gen 5 has emerged as a formidable contender in the realm of duty pistols, captivating law enforcement agencies and enthusiasts alike with its outstanding performance and reliability. The Federal Bureau of Investigation (FBI), recognizing these advancements, conducted a comprehensive study on the effectiveness of different calibers. The results were compelling enough for the FBI to switch their duty pistols to 9mm, effectively dispelling any lingering doubts about the caliber's capabilities. The 9mm round, once considered inferior, now stands tall among its peers, including the likes of the .40 S&W.
Watch SHOT Show 2016 Exclusive – Glock 30th Anniversary Special Edition G-17 on SHOT Show 2016 E20
Glock 19 G47 Duty Pistol Reliability
Reliability is the cornerstone of any duty pistol, and the Glock 19 G47 delivers on this front with flying colors. Known for their legendary durability and resistance to adverse conditions, Glock pistols have earned a solid reputation in the industry. The G47 continues this tradition, providing peace of mind to those who rely on their sidearm for personal protection or professional duties.
The Glock 19 G47 MOS Gen 5 emerges as a top-tier duty pistol, garnering acclaim for its reliability, adaptability, and overall performance. The adoption of the 9mm caliber, supported by advancements in bullet technology, demonstrates Glock's commitment to staying at the forefront of firearm innovation. Whether it's the law enforcement professional seeking a trusted companion or the discerning enthusiast in search of a reliable and versatile pistol, the Glock 19 G47 proves to be a compelling choice.
We are eager to hear your thoughts on this development. Feel free to leave a comment below.
________________________________________
Related Blogs
Is the Glock 19 good for concealed carry?
GLOCK Announces Chuck Norris as New Spokesperson
The Top 5 Most Popular Guns Sold In 2020
ATF on the Hunt for Thousands of Illegal Machine Guns Sold on Amazon and Wish.com
_________________________________________________
About CarbonTV LLC
CarbonTV LLC is an online streaming platform that offers a diverse range of outdoor-themed content, catering to outdoor enthusiasts, hunters, anglers, and sports lovers. With a wide selection of live cams, shows, films, and podcasts, CarbonTV provides an immersive experience in the world of hunting, fishing, and outdoor adventures.
For more information and to explore our content, visit our website at https://www.carbontv.com
Explore CarbonTV
Live Cams | Live TV | Shows | Films | Podcasts | CarbonTV Outfitter Services | Firearm Safety | Store
Follow CarbonTV on Social Media:
For more exciting outdoor content and updates, make sure to visit our blog at https://blog.carbontv.com.