General
Video: Moose Crashes Pool Party and Helps Itself to Tacos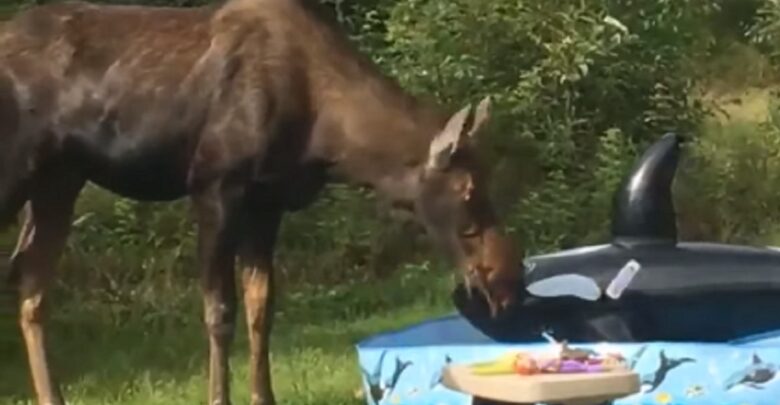 This moose is not your typical party crasher.
A family in Alaska was enjoying the nice weather outside with tacos and swimming in an inflatable pool. A moose wandered by and also noticed the pool, but seemed un-bothered by the humans near by. The moose took few sips from the pool and helped itself to the children's tacos before leaving.
While those kids might have not appreciated the moose crashing their party it will be an experience they will remember for ever. There's a pretty good chance those girls might end up being moose hunters when they grow up.