Life Style
News
Trending
104 Year Old Hunter Bags Buck on First Hunt
Florence Teeters bags her first buck on her first hunt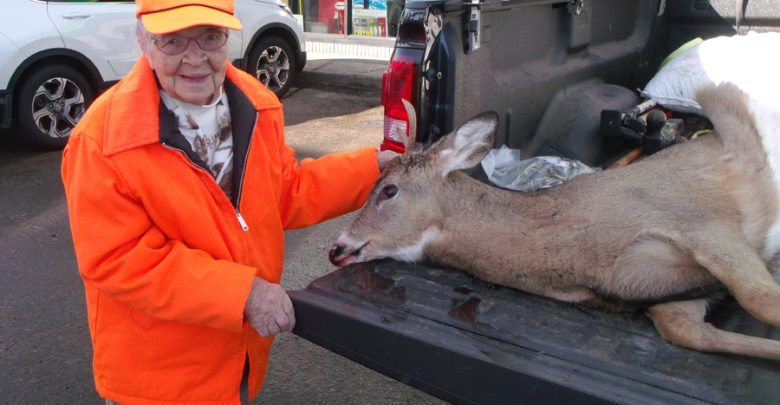 Some time last year in Wisconsin, Florence Teeters was sitting with her son in a blind as he was waiting for deer when it occurred to her that there was something she hadn't done in her 104 years being on this earth. Given this is the same woman who enjoys ziplining, going to Mardi Gras every year, and tending to her garden.  She wanted to go deer hunting.  So she embarked on getting her license to go on her first hunt.
"Yes, it was her idea to get the license. And, yes, that was her first license," son Bill Teeters said. Make that mom's first gun deer license – ever.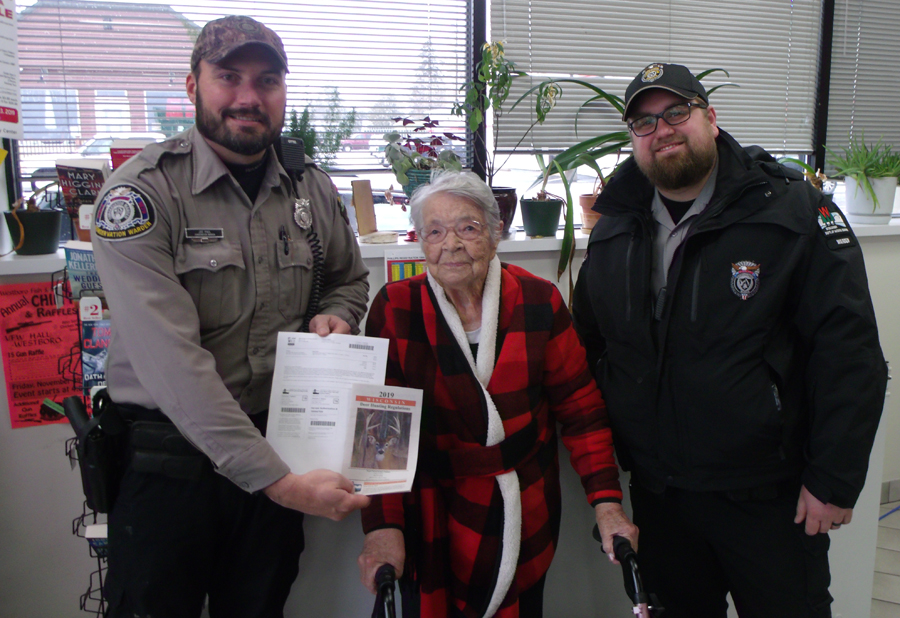 Florence Teeters poses with DNR Wardens after buying her first gun deer license. Photo credit: Bill BallSo after they got the license and posing with the two Wisconsin DNR wardens, her son Bill made sure the blind had a comfy seat for his mom.
Not quite two hours into their wait, the spike buck appeared. 'I tapped her on her knee, and I pointed,' Bill said. Mrs. Teeters smiled and nodded [to indicate] that she saw what her son saw. She waited, and when the time was right — she shot and got her first buck.

'She was so excited and saying, "I got a buck! I got a buck!,"' Bill said.
On behalf of all of us at CarbonTV, congratulations Florence! Thank you for being an inspiration to us that age is simple a number, and you're never too old to get your first buck!