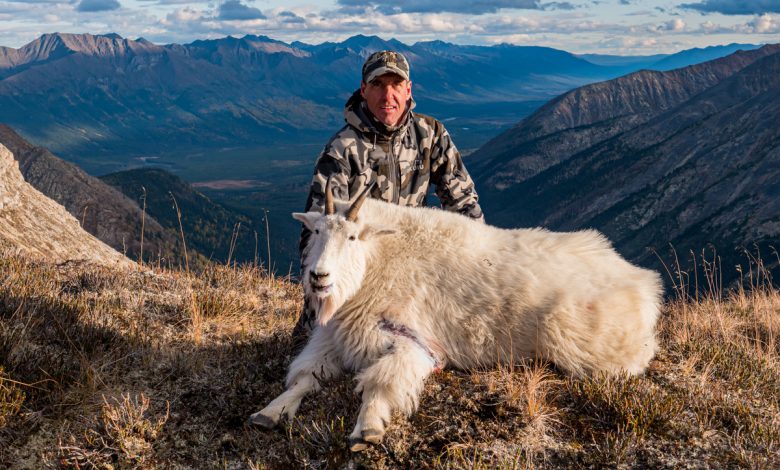 Hunting that is more accessible than ever before, but these advances take something away as well. Greg McHale's team pushes the boundaries of the hunting show genre with powerful and intense journeys into one of the few remaining wild corners of North America: Canada's Yukon. The breathtaking scenery, heart-stopping adventure and committed hunting offered by Greg McHale's Wild Yukon will enthrall hunters and outdoors people alike.
Greg McHale is a professional world-class multi-sport athlete who has raced for some of the top adventure racing teams in North America. His physical and mental endurance is proven in the most challenging human endurance sport in the world, making him a formidable hunter. His determination and ability to never stop the pursuit is what separates him from all other hunting personalities.
An engaging host with extensive backcountry skills, an unwavering passion for the hunt, and adventure racing toughness, make McHale unlike any hunting partner you've ever had. Experienced in big-wall climbing, mountaineering, paddling, and trekking make him an elite hunter. Excellence as a rifleman and archer round out his hunting resume. Greg is not only an athlete, but he is also a pilot on wheels and floats. He uses his aircraft to scout for game and to bring the team far off the beaten path. Landing on remote airstrips, on skis, or lakes and rivers, Greg's skills as a bush pilot open the vast landscape of the wild Yukon to these hunters.
Season 1 of Greg McHale's Wild Yukon follows Greg as he hunts Dall's Sheep, Wood bison, Yukon-Alaska moose and other northern species. Travelling by sea kayak, packraft, light aircraft and on foot, follow Greg through some of the hardest-charging hunting you will find.